Trouble seeing far away?
Myopia (Nearsightedness)
If your child is having trouble seeing far away objects, give us a call today or schedule their exam.
We have many treatment options available to slow the progression of myopia (nearsigtedness) and will have your child seeing clearly again in no time.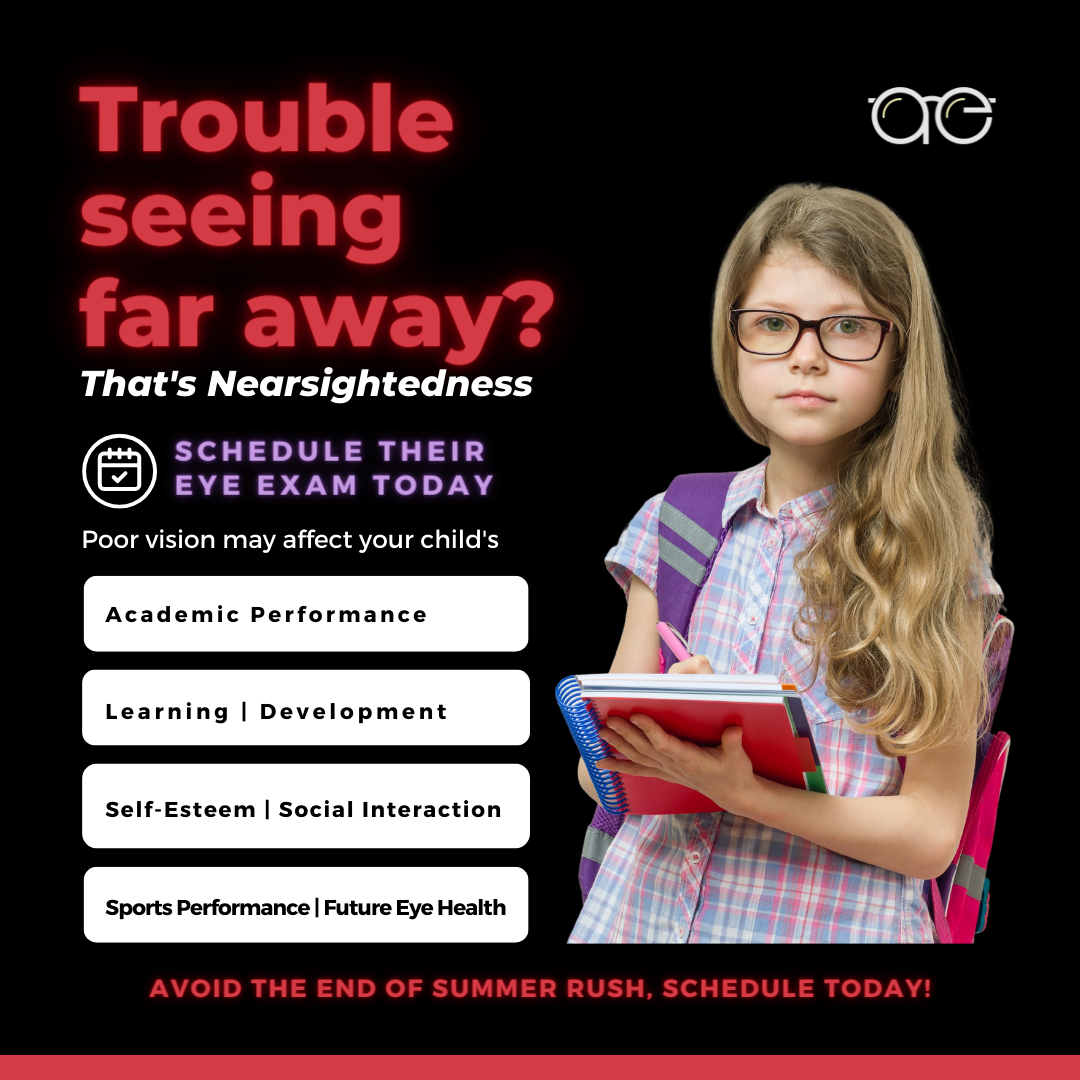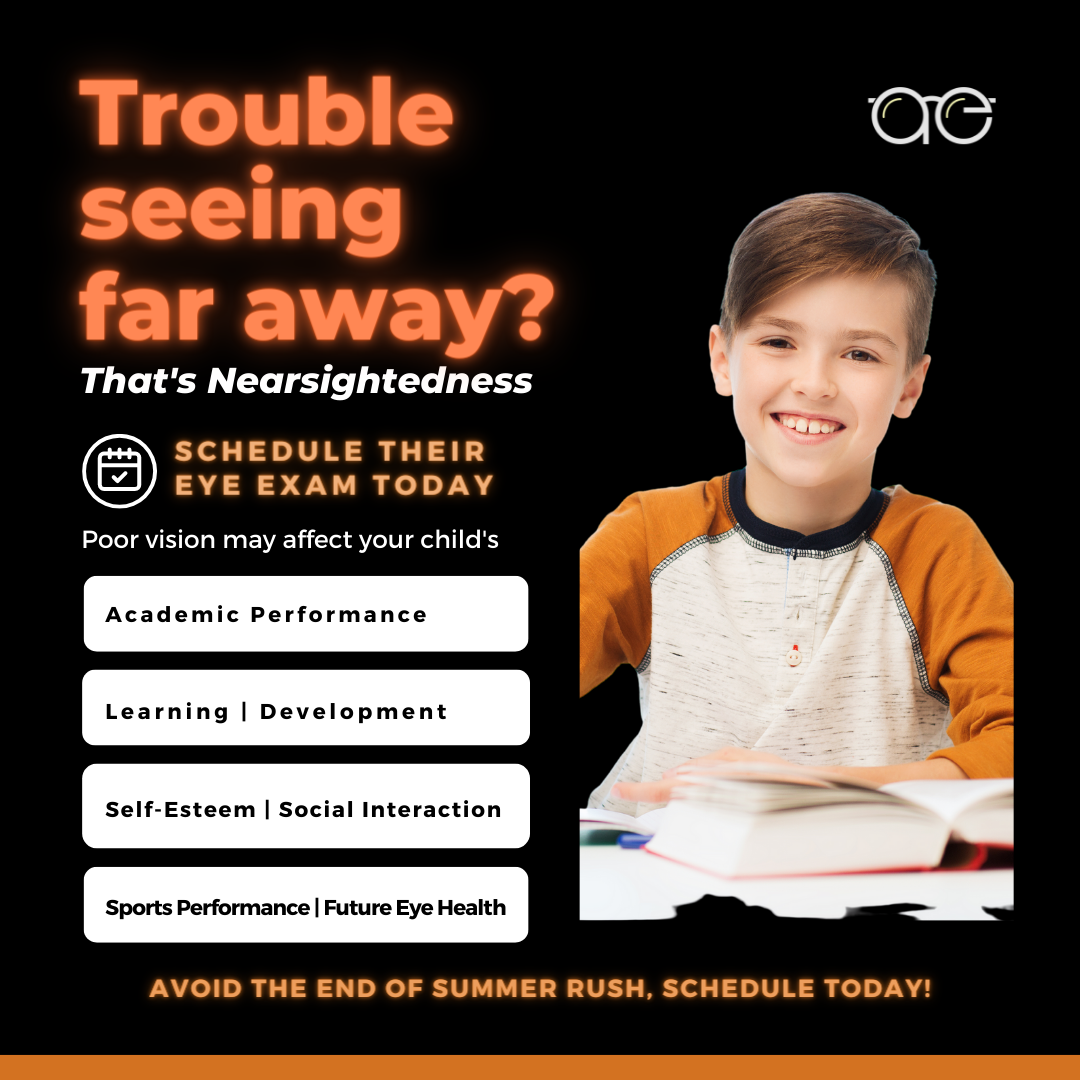 Our Myopia Control Experts will be delighted to care for your child's vision.  Call us today.