Myopia Treatment For Your Child
Live Life to the Max
Help Your child live life to the max with Proactive Myopia Management.
– No glasses.
– No daytime contact lenses.
Does any of the following apply to your child? If you answered yes to one or more … then Euclid overnight Ortho-K may be the right treatment option for your child.
Your child is active in sports or high-energy sports.
Your child is reluctant to wear glasses.
One or both parents wear glasses, contact lenses, or had LASIK.
Your child needed glasses before age 8.
Your child's prescription has changed more than -0.50D in a year.
There is family history of macular degeneration, glaucoma, or retinal detachment.
If left untreated, your child's myopia may potentially affect their eye health, emotional and social well-being, and performance in school and extracurricular activities.
Schedule your consultation today and find out more about Euclid Ortho-K treatment and whether your child is a candidate for these special lenses.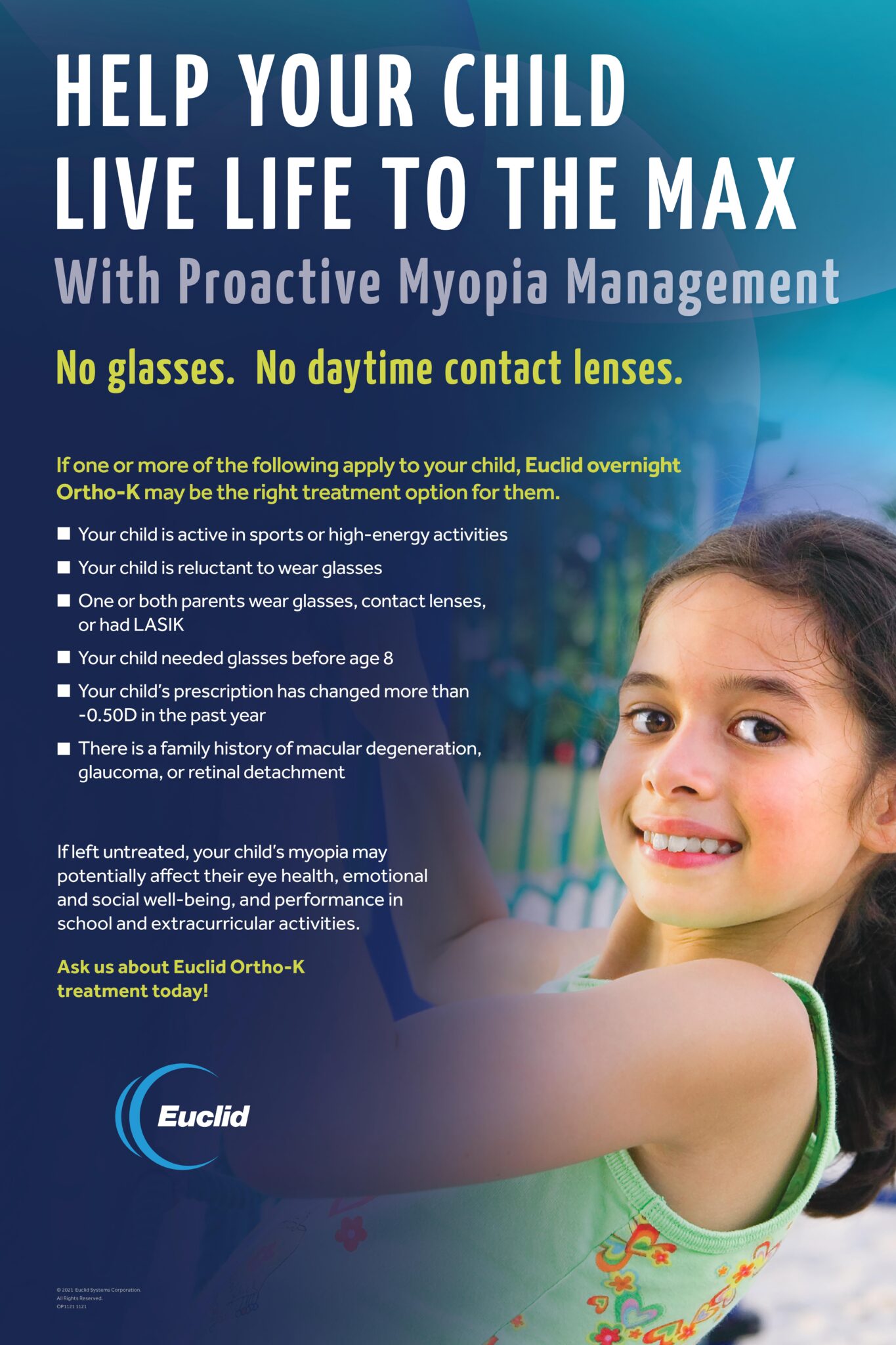 ---
Did you know?
Myopia also known as Short-sightedness or Near-sightednesss.
Myopia Control facilities can be refered to as Myopia Management Centers, Myopia Therapy, Myopia Control Therapy, Myopia Care Center, Myopia Specialist, Myopia Control Centers, etc.
Myopia Control treatment options include Ortho-K or Orthokeratology, Corneal Reshaping, Atropine eye drops, Eye Surgery, LASIK, Distance-Center Multifocal Contact Lenses and in some cases Bifocal or Multifocal Eyeglasses.