Welcome Dr. Jennifer Boyle
Please join us in welcoming our newest optometrist Dr. Jennifer Boyle to our Advanced Eyecare team.  Dr. Boyle will be serving our Carteret and Edgewater community and she is ready and excited to begin seeing patients and delivering top-notch, individualized care.
Jennifer Boyle, O.D.
Dr. Jennifer Boyle is a national board certified and New Jersey State licensed optometrist who is committed to providing exceptional, compassionate, and individualized care to patients of all ages.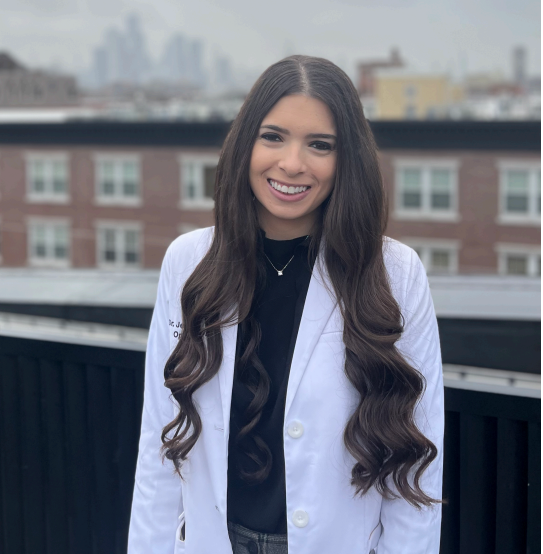 Dr. Boyle was born and raised in NYC, where she completed her undergraduate studies in biology at Fordham University. Dr. Boyle then went on to receive her optometric education from the State University of New York College of Optometry. During her graduate studies, she completed clinical training at NYU Langone Health, the University Eye Center in NYC, and Gouverneur Health Center.
Dr. Boyle enjoys connecting with patients and utilizing the latest technology in optometric care to educate and promote ocular and visual health. Her areas of interest include the diagnosis and management of dry eye, glaucoma, macular degeneration, and diabetic retinopathy. Dr. Boyle is experienced in the fittings of both soft and specialty contact lenses, along with those used for myopia management. Dr. Boyle also provides comprehensive eyecare, pediatric exams, and emergency visits. She is conversant in Spanish.
Dr. Boyle currently resides in Hoboken, New Jersey, where she enjoys spending time with family and friends as well as trying out new restaurants and coffee shops. She looks forward to meeting you!