Experience Amazing Comfort
Wear the contact lens of conquerors
Take on the world with greater comfort with the MyDay daily disposable family featuring Aquaform Technology.
MyDay daily disposable is CooperVision's softest 1-day silicone hydrogel lens, ever.
This no-compromise technology delivers all the oxygen needed for clear,
white and healthier eyes.
Delivering Proven Performance.
• Amazingly comfortable lens.
• Healthier lens-wearing experience.
• Easy to insert and remove.
• UV blocker.3
Call us at (201) 340-6406 to schedule an appointment or click on the appointment icon from our menu to schedule on-line today.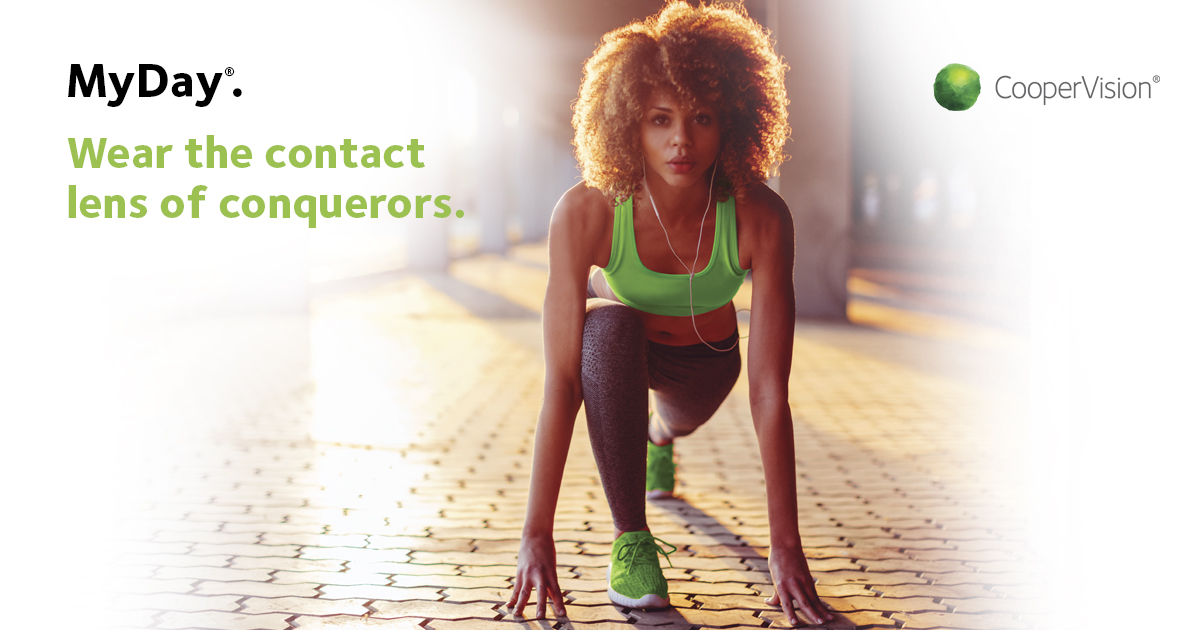 1. Compared among CooperVision silicone hydrogel contact lenses. Data on file. 2. High oxygen transmissibility promotes clear, white eyes.
3. Warning: UV-absorbing contact lenses are not substitutes for protective UV-absorbing eyewear, such as UV-absorbing goggles or sunglasses,
because they do not completely cover the eye and surrounding area. Patients should continue to use UV-absorbing eyewear as directed.
*Free trial does not include eye exam or fitting fees.